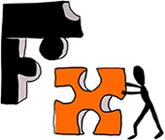 Yoke Digital works with you to quickly identify the best online commercial, sales and marketing opportunities. We then deliver the agreed programme through virtual teams of expert digital specialists.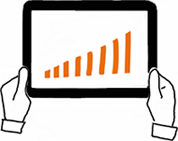 Unlock your company's digital revenue potential through:-
Digital marketing
Sales maximisation programmes
Business and partner development

With a 13 year proven track record and a pool of over 40 top digital specialists we deliver digital projects large or small on budget and on time, every time.

Partnering with Yoke Digital gives you instant access to a proven digital department. With senior digital credentials and the trusted resources to deliver - you have the confidence to offer your clients the full spectrum of online services all under your brand.
---
We love solving problems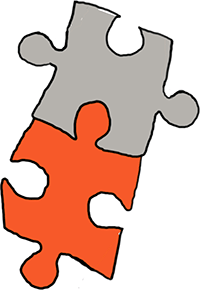 Recognise the potential in online but don't know where to start?
There are so many digital marketing services. Which are best for my business? Which do we do first?
Want to ensure that digital development is integrated into the business and not just 'bolted on'?
Need more sales leads fast?
Don't have digital in-house expertise and don't want to hire permanent headcount?
We need a safe pair of hands to deliver business/ digital projects on budget and on time?
Digital projects are going nowhere fast but don't know how to fix the problem?
Busy running the business and haven't got time to become a digital expert?
Yoke Digital has the skills and resources to solve problems like these and many more. We pride ourselves on our ability to deliver creative cost effective digital business solution at pace.
---
Integration - not bolt-on
Every business is different. What is right for company A is not right for company B.
Yoke Digital starts with a complete understanding of the business goals and ends by delivering these goals through a bespoke integrated digital strategy.
Bottom line focus
To succeed your business will need to deliver a whole range of projects.
At Yoke Digital we prioritise business and revenue, we don't do 'nice to haves'. Everything has a direct impact on revenue.
We do the work
While some consultancies tell you what your business needs, maybe even leaving you with a shiny report.
Yoke Digital focuses on the commercial opportunities and - critically - does the work to produce the results.
Digital DNA
Digital technology can provide strong foundation for business transformation. But it is a complicated field with many pitfalls.
Rather than trying to condense years of digital experience and knowhow in to your already busy day why not give the experts a call and hit the floor running.
Senior
From internet start-up to FTSE250 company, Yoke Digital founder Matt Davies has held senior positions in them all. He's comfortable working with a number of businesses and organisations across a range of sectors.
He will understand the way your business works, challenge your models and help you develop the strategic solutions to take the company to the next level, fast
The virtual team
We work with over 40 of the best digital specialists in the industry including:-
Web developers
Database developers
Designers
Digital marketing specialists
Social media experts
Content specialists
SEO experts
Search advertising experts
Email specialists
Mobile specialists
The right virtual team capable of quickly delivering your project on budget and on time, every time.