Services to Agencies

As agencies become increasingly 'multi-channel' in the services they offer, digital is now likely to be part of every brief.
Many smaller and specialist agencies have been thrust into digital by reacting to client needs. However if digital is not your core skill set how do you deliver the work?
Agency services at a glance...
New digital business pitch
Strategic digital consultancy services
Digital sales and marketing services
Digital development services
In-house digital department development
Agency digital competency development




Speak to Yoke Digital
With over 13 years in the industry, Yoke Digital speaks digital fluently. We also speak your language and believe we are uniquely placed to translate your business requirements into the best possible online solutions.
Partnering with Yoke Digital gives you instant access to a proven digital department. With senior digital credentials and the trusted resources to deliver - you can have the confidence to offer the full spectrum of digital strategic development services to you clients.
We are happy to white label our services under your brand. All we need is an email address under your domain and we are your new digital division. With over 40 digital specialists in our directory, Yoke Digital can service all of your digital requirements.
We are happy to work on a fixed cost/fixed brief basis to give you complete transparency ensuring a profitable agency margin on every job.
Yoke Digital can become your digital department overnight.
Or you could...
-buy in the technical skills you need
Good techies are hard to find. Are you confident you would know good from bad? You need to get it right from the start. A full-time headcount will need to be kept occupied and there is no guarantee client B will want the same as client A.
-employ a development house
There are some very good ones out there if you have the budget but be aware you may still have a potential language barrier.
-use another agency
Probably not a viable option for reasons of client ownership, brand and margin.
-Find a freelancer
Many small agencies attempt to find a good freelancer and this is where real problems can occur. There are some amazing freelancers out there. We know - we work with a number of them. However the good ones are not easy to find and they don't respond well to those who don't speak their language.
---
Digital services to agencies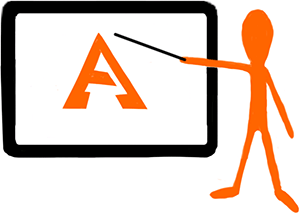 Digital business pitch
Working under your brand, we are highly experienced in pitching and winning digital business.
We completely understand business and digital technology. We can provide all the digital credentials and confidence you and your clients.
Don't let a lack of digital knowledge undermine your pitch.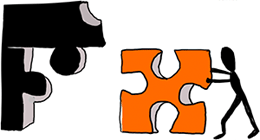 Strategic development consultancy services
Yoke Digital understands business and the technology that drives it.
With over 13 years in the industry and thousands of successful digital business projects we can provide your Agency with the credibility to win and deliver digital business.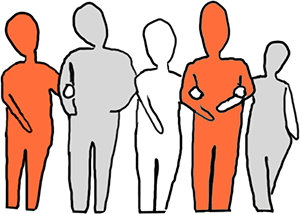 ​
In-house digital department development
For agencies keen to develop in-house capability we can help:
Incorporate digital strategic development thinking and process into the Agency
Identify digital resource gaps, training staff how to accurately specify, manage and deliver digital work
Help source and recruit digital headcount
Digital sales & marketing services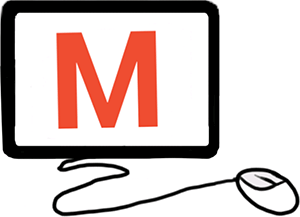 Yoke Digital knows which digital sales & marketing channels work and which don't for different businesses and sectors.
We prioritise and interconnect each channel to maximise business return.
Some of the white label services we offer:
Digital marketing strategic development and integration
Marketing message development and communication
Core product messaging, positioning and market alignment
Brand, re-brand, and re-position products / business units for revenue and growth
Search Engine Optimisation (SEO)
Pay Per Click (PPC) marketing
Content marketing

web content production
company blog and newsletter programmes

Newsletter and email auto-responder programmes
sales funnel maximisation and optimisation.
Digital development services

Yoke Digital has professionally specified, managed and delivered thousands of digital projects over the past 13 years.
We have the experience and knowhow to deliver your clients digital project on time and on budget - every time.
Some of the white label services we offer:
Website design and build
Commercial project scoping
Business, technical project integration
Senior digital project management
Expert digital team resources
Digital/technical supplier specification
Digital product development
Technical web services

web and email hosting
maintenance
back-up and recovery
---
Agency problems we love to solve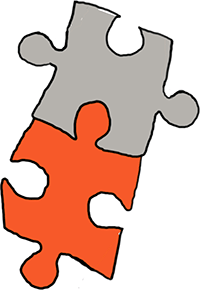 Offer your clients digital services but don't have the confidence to recommend digital solutions?
Want the confidence to pitch and win more digital business?
Want to be a multi-channel, hybrid agency but recognise that digital strategic development is your weak link?
Overly reliant on suppliers to drive your clients digital development?
Not getting the best from digital suppliers but don't know how to fix the problem?
Don't have in-house expertise to deliver digital projects and are reluctant to hire permanent headcount?
Don't know where to source the best technical resources?
Don't want the headache of having to project manage reliable technical freelancers?
Need a safe pair of hands to deliver digital projects on budget and on time?
Digital projects going nowhere fast but don't know how to fix the problem?
Busy running the agency and haven't got time to become a digital expert?
Yoke Digital has the experience, skills and resources to solve problems like these and many more.
We pride ourselves on our ability to deliver creative cost effective digital business solution at pace.